Contact Us
Address: R81, 4th Floor, Jingliang Building, No. 16 Dongsanhuan, Chaoyang District, Beijing, China
Tel: 010-51269916
Fax: 010-51269916-8616
Website:www.19group.com
Hotline: 010-51666219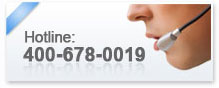 About Us
Beijing 19 Information Technology Co., Ltd. is a 3rd party professional IT service provider, which is engaged in providing professional, stable and timely services to its customers.

19TECH was founded in 2003. With years of practice and growth, it has developed as a pioneer in local IT outsourcing industry. With its Head Office in Beijing, it also has strategic offices in major cities of China such as Shanghai, Guangzhou and Tianjin.19TECH in 2010 won the certificate for qualification of information security service provider from ISCCC (China Information Security Certification Center), which means 19TECH has moved forward to a new stage in IT service management.

19TECH, since its foundation, has begun to encourage innovation and the strategy of substantial development. Based on the win-win principle, it has established friendly cooperation relationship with its customers and partners. The corporation has developed into a competent IT service provider with comprehensive service capability.

Moreover, 19TECH has a set of advanced quality control and operation system, which guarantees the quality of products and services. The company has established thorough training system, quality control system, IT call center system. The combination of service management methodologies, corporation management experiences, and its unique heritage and culture, 19TECH aims to achieve continuous growth in reputation and competitiveness.

The management of 19TECH truly believes in its vision of "Service for Success", and is a driving force for 19TECH to become top IT Outsourcing Service provider in China,providing world-class IT Services to its customers.